Biography
You can't ask for a better, more complete package than J Edwards. He is songwriter, musician, arranger and one of the most intriguing vocalists of our time. This voice is everything. It is compelling and powerful, soft and surly, breathtaking and binding. Combining voice with an uncanny knack for writing the lyrical conversation "you" always wanted to say, is what makes him a superb and relieving performer. Every song is a living thing and J Edwards holds it out for you to take.
Old school, new school and everything between is what you get from the first moment hearing him. Simple refrains from this powerful voice become the anthems of this day no matter the age. Singer/Songwriter or Songwriter/Singer, after listening to a few songs, it's still undetermined. Lyrical compositions that anyone can relate to, wonderful musical arrangement, and a voice that could carry the weight of the crowd makes J Edwards an awesome experience.
There has never been a time when J Edwards wasn't performing somewhere for someone. Strumming a guitar at age 5 and piano lessons at age 6 brought out the singer/songwriter that has grown into the communicator today. In his teens, J was given the hand clapping, foot-stomping "hollering" songs in the old church choir. After traveling the states and a short tour in the UK, J settled in South Carolina to work on writing and rest for a spell.
Just a few years ago J began working again in Columbia, SC and was soon voted "Best Blues Band" in Columbia for 3 consecutive years (2005-2007). Although the writing changed to more Americana/Country music, the raw sound is still prevalent in his songs. Upon completion of the Acoustic-Rock album (Everything changes) in 2009, he immediately returned to the Nashville studio to finish an all blues album (LuLu's House) in July of 2010. J Edwards is currently touring the south and promoting his latest albums "Everything changes" and the Blues Radio favorite, "LuLu's House".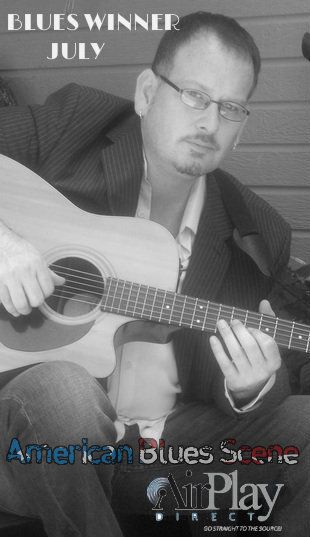 J. Edwards on Facebook
American Blues Scene on Facebook